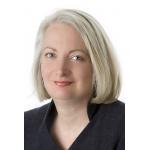 Rachel English has over 30 years' international experience in the energy sector.

She began her career at PriceWaterhouseCoopers and subsequently worked for the World Bank Group and European Bank for Reconstruction and Development (EBRD), where she was involved in policy development and lending operations.  She has held senior positions in leading energy companies, including BG Group and Shell, with responsibilities spanning finance, corporate strategy, mergers and acquisitions, and business development.   She has worked in Europe, the Americas, Former Soviet Union, Africa and Asia.
Rachel is also Interim Chair of Acacia Mining plc.
Rachel is a Fellow of the Institute of Chartered Accountants in England and Wales and a graduate of the University of Oxford.