---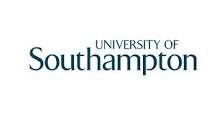 University of Southampton
The University of Southampton is responsible for executing the 'Energy for Development' (E4D) Project, supported by the UK Department of Energy and Climate Change, (DECC) which has installed solar PV-powered electrical mini-grid systems in a number of villages in Kenya, Uganda and Cameroon, focusing on the provision of power to SMEs and public loads. The project has placed great emphasis on monitoring the social and economic impacts of these interventions.
The team from Southampton, headed by Prof. Abu Bakr Bahaj, Head of Energy & Climate Change Division, Sustainable Energy Research Group, provides unique specialist technical advice to Helios Social Enterprise on mini-grid design and operation
---

Denton Wilde Sapte LLP
Denton Wilde Sapte LLP is a top UK-based law firm, with an international footprint that includes the most comprehensive network of offices in the Middle East; a major presence in the CIS; an office in Singapore and the largest network of associate firms in Africa.
With over 750 legal staff, including more than 175 partners, Denton Wilde Sapte provides a broad range of commercial legal services.  They are acknowledged leaders in advising businesses in four industry sectors: Energy, Transport & Infrastructure; Financial Institutions; Real Estate & Retail and Technology, Media & Telecoms.
---
---